The IB Middle Years Programme (MYP) and the IB Diploma Programme (DP) in Upper School emphasize intellectual challenge and curiosity, and prepare our students for the complexities and global challenges of the wider world.
We have subject specific specialists who through inquiry-based learning and development of conceptual understanding, develop in our students creative and critical thinkers who are able to express their opinions with precision.
Along with challenging critical thinking academic standards, we strongly believe in the development of essential life skills, as outlined in the IB Approaches to Learning (ATL) attributes and the IB Learner Profile: enabling students to "learn how to learn" by developing abilities for research, critical and creative thinking, communication, collaboration, and self-management.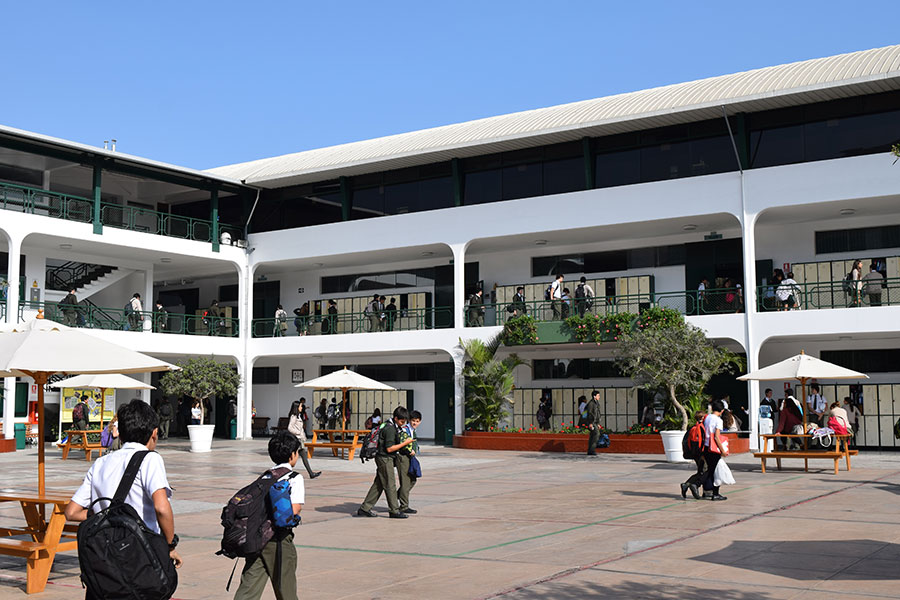 The focus of our curriculum in Upper School is to develop concept anchored subject specific knowledge and interdisciplinary understanding, ultimately to develop inquiring, knowledgeable and caring young people who are motivated to succeed in life.
From Grades 6 to Form IV, our students, through the MYP, study a challenging framework that encourages students to make practical connections between their studies and the real world, which is inclusive by design; students of all interests and academic abilities can benefit from their participation. It culminates in the Personal Project, where they decide what they want to learn about, identify what they already know, discovering what they will need to know to complete the project, and create a proposal or criteria for completing it. In Forms V and VI, the last two years of Secondary School, the Diploma Programme helps students to ask challenging questions, think critically, and develop research skills proven to help them in higher education.
Students in Upper School have specialist courses in Visual Art, Theatre Arts, Music, Physical and Health Education, and Design. In these courses, students are able to expand and develop new skills, and have the opportunity to see their well-rounded learning through different lenses.