In 1994, Newton College began construction of the Sachavacayoc Amazon Field Centre. Located in the Tambopata National Reserve, the centre is designed for groups of students and researchers. Our primary purpose is to inspire stewardship of the natural environment through first-hand experience, education and research.
The centre is an essential component of Newton College's commitment to education for sustainable development. Without effective environmental stewardship, there can be no sustainable development. We believe that you will not try to protect what you do not love, and cannot adequately protect what you do not know.
For these reasons, the centre aims to provide high quality, first-hand knowledge of an exceptional part of the natural world. The rainforest of Madre de Dios is arguably the most biodiverse region of the Amazon, the Earth's most extensive and richest terrestrial habitat. Tambopata itself holds many world records for biodiversity in a protected area, including most species of birds (632), butterflies (1237), ants (362), and dragonflies (153).
The Centre is in an excellent location to take advantage of all this biological richness. It is remote enough from the nearest city to be surrounded by pristine habitats –over 60 km of river travel away from Puerto Maldonado– yet close enough to be accessible by a two-hour boat journey.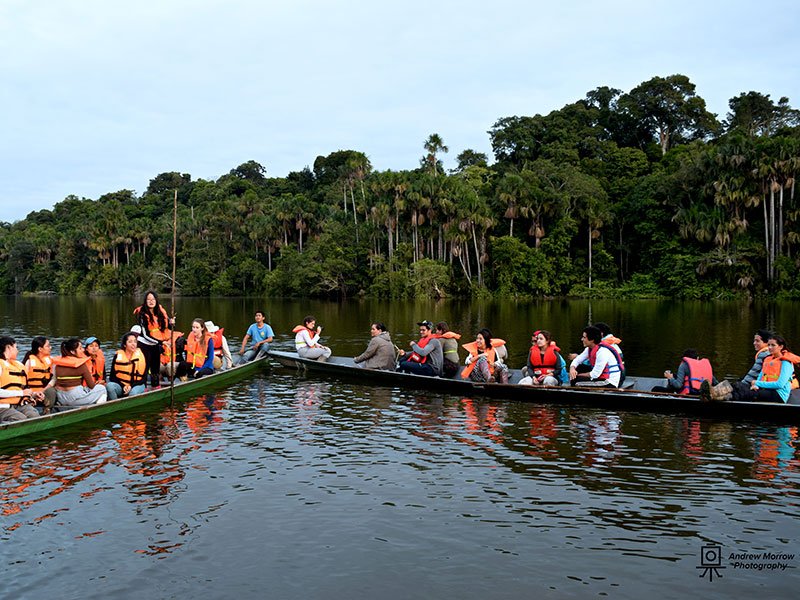 Lake Sachavacayoc.
The Centre comprises 132 hectares of primary (93%) and secondary (7%) forest, and an extensive system of trails –over 64 km– provides access to two oxbow lakes, many clay licks, and most of the major habitat types native to the Tambopata National Reserve.
Over the years, thousands of students from schools around the world and many researchers have visited and worked at the Centre. They have been given a chance to know the remarkable diversity and beauty of this corner of the Amazon. Most leave with an appreciation of it, and many return because they have fallen in love with it.
Newton College students visit the Centre in Form I to study ecosystems and their intricate coexistence. They return in Form VI to carry out investigations for their Biology IB Diploma course. Newton families are also invited to visit and fall in love with this unique part of the world.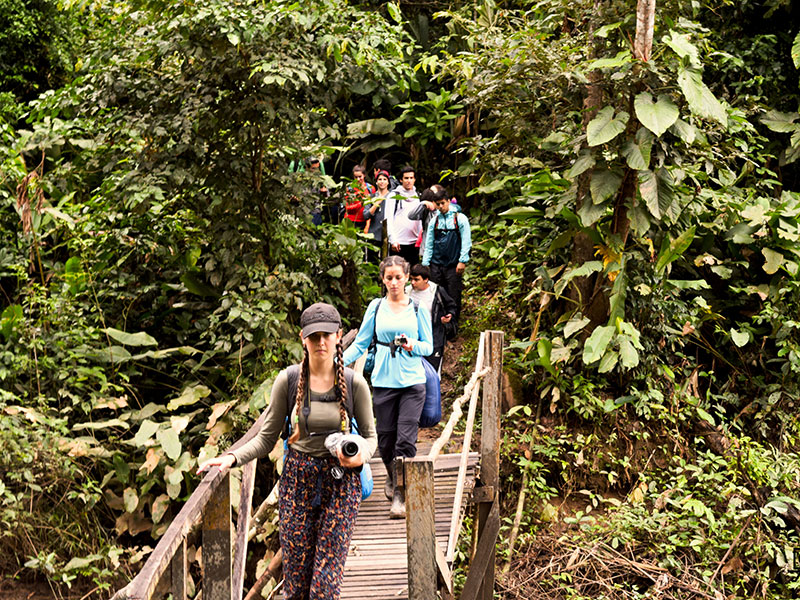 Fieldwork in Tambopata.