The future belongs to those who prepare for it today" - Malcom X
The IB Diploma Programme
In an increasingly globalized world, where national boundaries are becoming less and less important and where life skills and, consequently, study skills are changing constantly, a rigorous, holistic, international education is more relevant than ever before. This is why our bilingual International Baccalaureate Diploma Programme (IBDP) is extremely advantageous for the future.
In the IBDP students learn to look at knowledge and concepts not just from a Peruvian or British perspective but from a genuine global understanding. It is a balanced programme that takes into account the relevance of the autonomy of academic disciplines but more importantly, their connectivity.
Worldwide, it is regarded as an excellent preparation for university, the workplace and life. Research studies show that universities around the world, including a significant number in Peru, admit IBDP students because they have developed a high level of:
understanding of and appreciation for research
presentation and communication skills
critical thinking skills
report writing skills
sense of international mindedness and cultural understanding
time management skills
In most private Peruvian universities and some public ones, not only do students with the IB Diploma get automatic entry into the university, in many cases they also get credits. At Newton College, we aim to develop the future leaders that Peru needs –people with the corresponding skills and values who will contribute to a fairer and more peaceful world.
Although the future may be uncertain, we still need to prepare students for it so that they may become masters of their own destiny in a complex and highly connected world. There are fewer than 3,000 schools around the world which are authorized to teach the IBDP. Fewer than 1,000 of these offer their students a bilingual Diploma Programme.
Therefore, Newton College students are extremely fortunate to have the opportunity to study for a bilingual diploma in English and Spanish, the two most widely spoken languages in the world. Taking advantage of this opportunity and completing the bilingual IBDP is an important step in preparing for an uncertain future.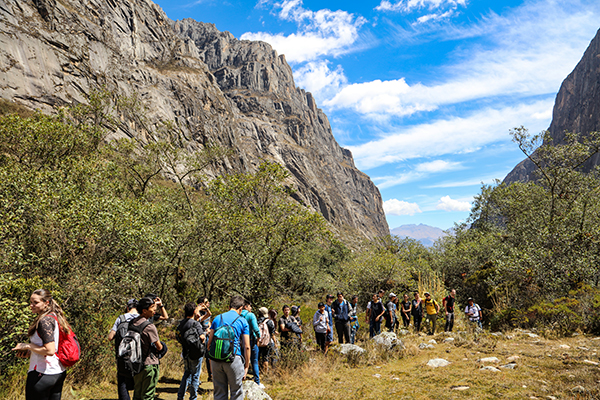 Geography field trip in Huaraz